How To Find Us:
Wilmslow
Located opposite Everybody Leisure Centre and just two minutes walk from Wilmslow Leisure Centre, our Wilmslow store is perfectly situated just of the A34 bypass and easily accessible from the new Stockport relief road connecting Manchester Airport with the A6.

With free parking outside the store there is also parking available free for two hours at Waitrose and ample public parking available throughout the town.
01625 528887

run@runnorthwest.co.uk

2 St Ann's Parade, Wilmslow, SK9 1HG
Click & collect lockdown Opening Hours:
Monday
: Saturday: 9:30am - 5:30pm
Sunday
: 11:00am - 4:00pm
Meet the team
Andrew Whittingham
Managing Director
Andrew Whittingham
Managing Director
Andrew started running 30 years ago after meeting his future wife Philippa who along with her Dad, Bill had competed from an early age. Bill, an elite level athlete, ran in the same Bolton running team as Ron Hill and ultimately they were reunited at the launch of the Run North West store opening. Philippa achieved many international vests in her teens and together they encouraged Andrew to join them in an era when running had a much lower level of participation.
Competing in his twenty's for Buxton AC, Andrew tasted events organisation as the Race Director of the Buxton half for several years and grew the entries from 400 to 1000 by gaining editorial national coverage in Runners World magazine. Running in the Peak District cemented Andrews love of running.
After moving to Wilmslow in 2010, Andrew joined Wilmslow RC and having turned 40 decided to increase training under the guidance of coach Tony Hulme and training partner Rob Downs. Andrew broke all of his PBs at the age of 47 on the way into his first marathon. A 16.55 5k, 1.17 half and subsequently a 2.50 marathon and England masters representation followed.
In 2016 Andrew answered the demand for more high quality road races by launching Run North West and hosting both the Alderley Edge 5 mile and the Wilmslow Festive 10K. That first year 2000 runners took part and this has grown to over 20,000 annually.
After a long career in retail sales and multi site management, Andrew could see how often runners, old and new received patchy advise and service when investing in the all important running shoes. The opportunity to take over one of the UKs most famous running stores presented itself in 2016 and Run North West retail was born in Hyde from the store Ron Hill first opened in 1975 and so the loop from Andrews running inspiration, his father in law Bill, back to Ron, was complete.
Andrew continues to compete in local and national races, both road and cross country and is the proud captain of Wilmslow Running Club.
Andrews retail philosophy is that high mileage friendly runners are the best people to work in the business as they know the customers needs far better than anyone else and is proud to have assembled probably the most credible group of running specialists in the UK to look after the needs of all runners from the couch to 5k starter to the elite international.
Sarah Doherty
Sales & Marketing Manager
Sarah Doherty
Sales & Marketing Manager
Sarah has enjoyed running and athletics from a young age competing in sprinting and long jump as a child. She returned to running after having children, running her first Marathon in 2016.
After a period of road running, Sarah has now moved her focus to the trails and mountains and loves to spend her time running in the hills. She has recently completed her first Ultra Marathon Race, Ultra Trails Snowdonia 55K and is now looking forward to some even bigger challenges in 2024, with the Winter Spine Sprint and UTS100K already booked in! She is also hoping to be successful in the UTMB ballot.
Sarah is a member of local running club Bramhall Runners as well as Assistant Coaching at Manchester Harriers where her 2 children train.
Sarah brings to the business many years of experience in Sales and Account Management roles as well as a degree in Business Studies with a marketing focus and social media expertise.
Dave Norman
Store Manager
Dave Norman
Store Manager
Dave is probably the most knowledgable running specialist in the North of England.

Having worked in run specialty stores for over 20 years with 10 years as a Store Manager, Dave is a popular well known figure in the local running community.

Two times Manchester Marathon winner, Dave enjoys a successful running career and continues to compete at a high level now he is a vet 40 runner.

A huge running enthusiast, Dave's love of running was sown by his Dad Jeff who represented GB at the Olympics. Dave can be seen commentating at races and previously co-organised the Trafford 10K taking the event to its position with one of the highest quality fields in the UK.
Vicky McKinnon
Events Operations Manager
Vicky McKinnon
Events Operations Manager
Vicky started running in primary school and whilst competing in numerous other sports, has always been a runner. She was a
competitive member of Wilmslow Running Club before having children and then got more involved with triathlon. Vicky's love for running is as strong today as it always has been and she enjoys running with friends and coaching at her community club - Run Knutsford.
After leaving a 18 year long career of PE teaching Vicky continues her passion for helping others to lead a healthy and active lifestyle. She is a Level 3 triathlon coach and Event Group Endurance coach with England Athletics as well as a tutor for the LIRF and CIRF courses.
Vicky has her own Sport & Exercise Nutrition Business - Tor Nutrition. Specialising in  endurance sport, Vicky supports athletes to appropriately fuel, enhancing health, training and performance.
Vicky joined Run North West in June 2021 and enjoyed the craziness of 10 races in six months. Working part-time she manages event operations and coordination on race weekends.
Laura Reynolds
Retail & Events Co-Ordinator
Laura Reynolds
Retail & Events Co-Ordinator
Laura has always been fit, but her enjoyment in pure running started in 2011. In ten years she has competed in 14 10kms, 13 Half's, 10 official Marathons and 6 official Ultra events. Her first Half was Inner Mongolia, first Marathon was Seoul, the last was New York, the fastest was Chester.
She is currently a member of Wilmslow Running club and adores running, both road & trails, but especially events.
Her background is team sports; University sports included rugby, 4's rowing & hockey. More recently, due to living overseas, she developed a passion for road biking, open water swimming and triathlons. Laura has competed in many Sprint Distance in the UAE & UK, 2 Ironman (Dubai & Oman) relay teams, 100 mile bike events and swum the Bosphorus Asia to Europe.

Laura started at RNW as part of the Retail Team in September 2021, and love being in the shop. She is constantly inspired by the people she works with, and the people she is lucky enough to meet in our store. She is genuinely super enthusiastic to share how liberating, inclusive, and fun trail & distance running is.  Oh, and how much pleasure a fresh new pair of kicks can be!!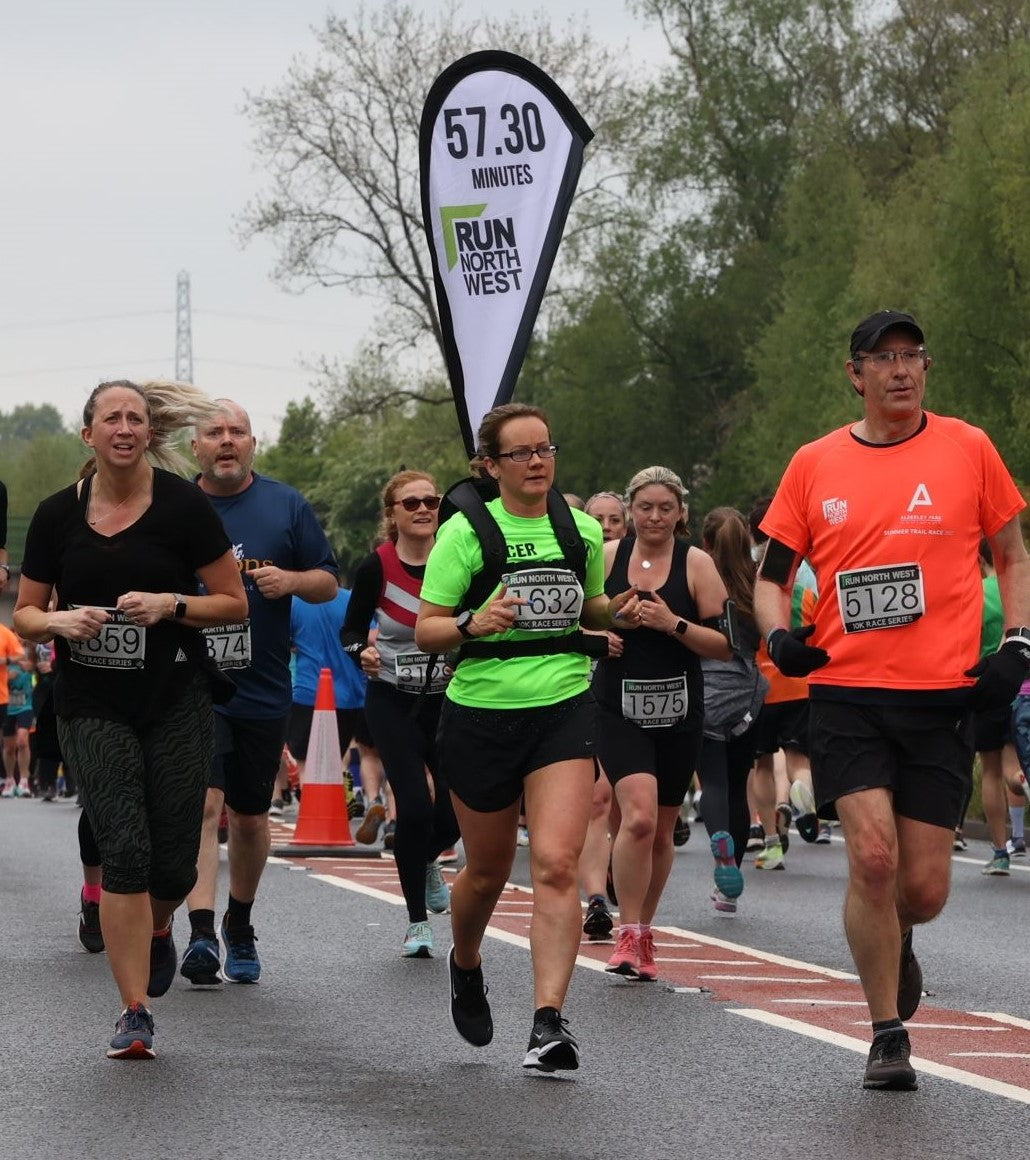 Michelle Birdsall
Event Co-ordinator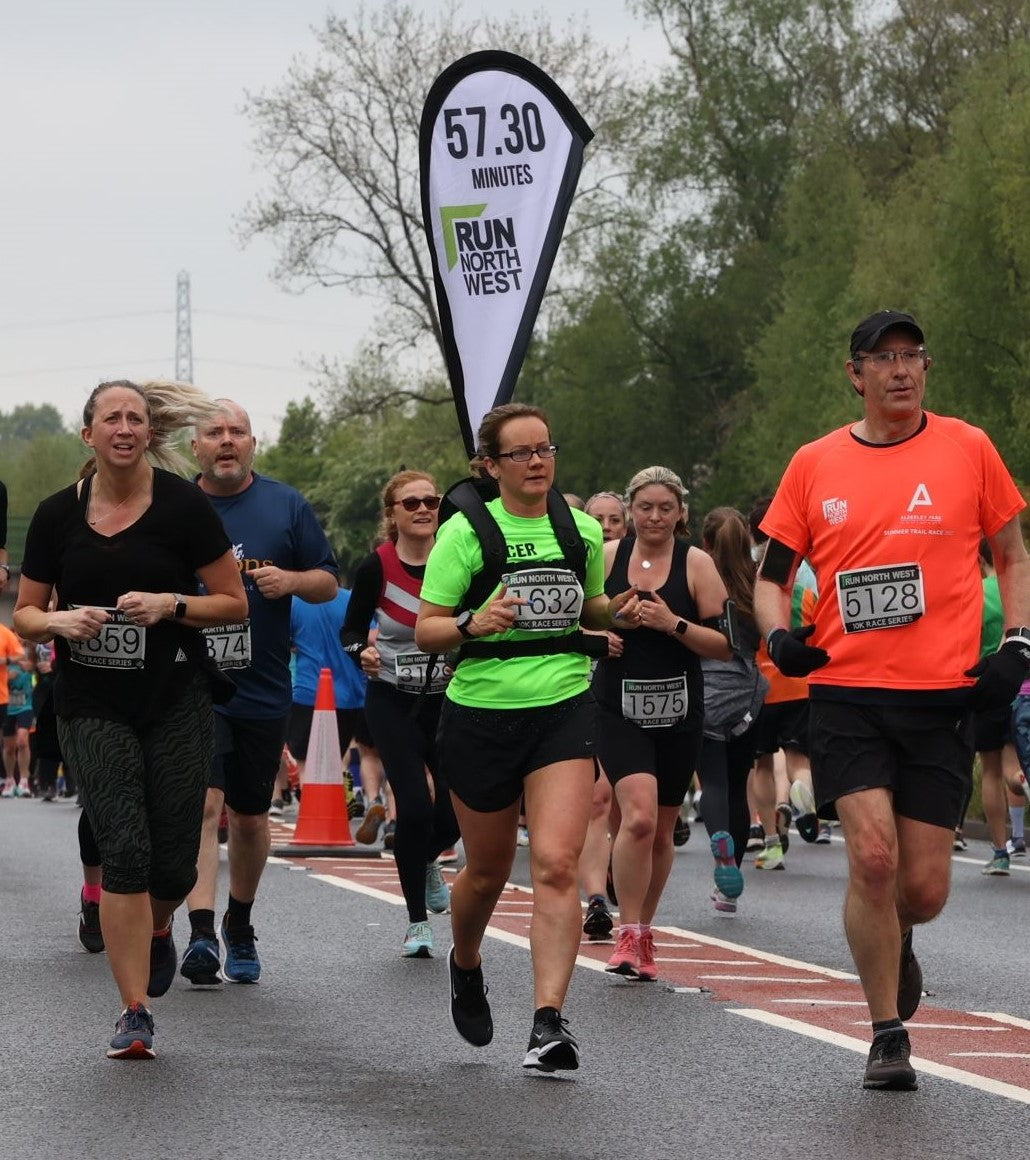 Michelle Birdsall
Event Co-ordinator
In 2013, Michelle signed up to her local Parkrun with the aim of getting fit and to rekindle her love for running after a 20 year break and completing her family. Her times decreased week on week from 31:10 to 21:31. Within a few months, she signed up to her first fell race – Cloud Nine Hill Race where she came 1st local unattached runner.
Michelle joined her local running club, Congleton Harriers and continued to pursue the heights, competing in many fell races of varying categories and grades in and around the Peak District. In 2015, she was first female at Bollington Festival Three Peaks and a year later, she competed in the International Snowdon Race, Ben Nevis Race and Scarfell Pike Fell Race where she was crowned 4th Queen of the Mountains. She was the first female in her club to compete in Ben Nevis.
Most recently, Michelle has been giving back to the sport she loves so very much by supporting runners in achieving their goals and regularly volunteers at local events. You may have seen Michelle waving a pace flag or wearing hi-vis handing out water or medals to runners! Being a part of events gives Michelle so much joy and happiness and is continually inspired by the running community.
With the blessing of her Congleton Harriers family, Michelle joined Macclesfield Harriers in 2022 to be on the same team as her youngest daughter who is actively competing in track and field.
Michelle feels very lucky to be working for Run North West – a dream come true!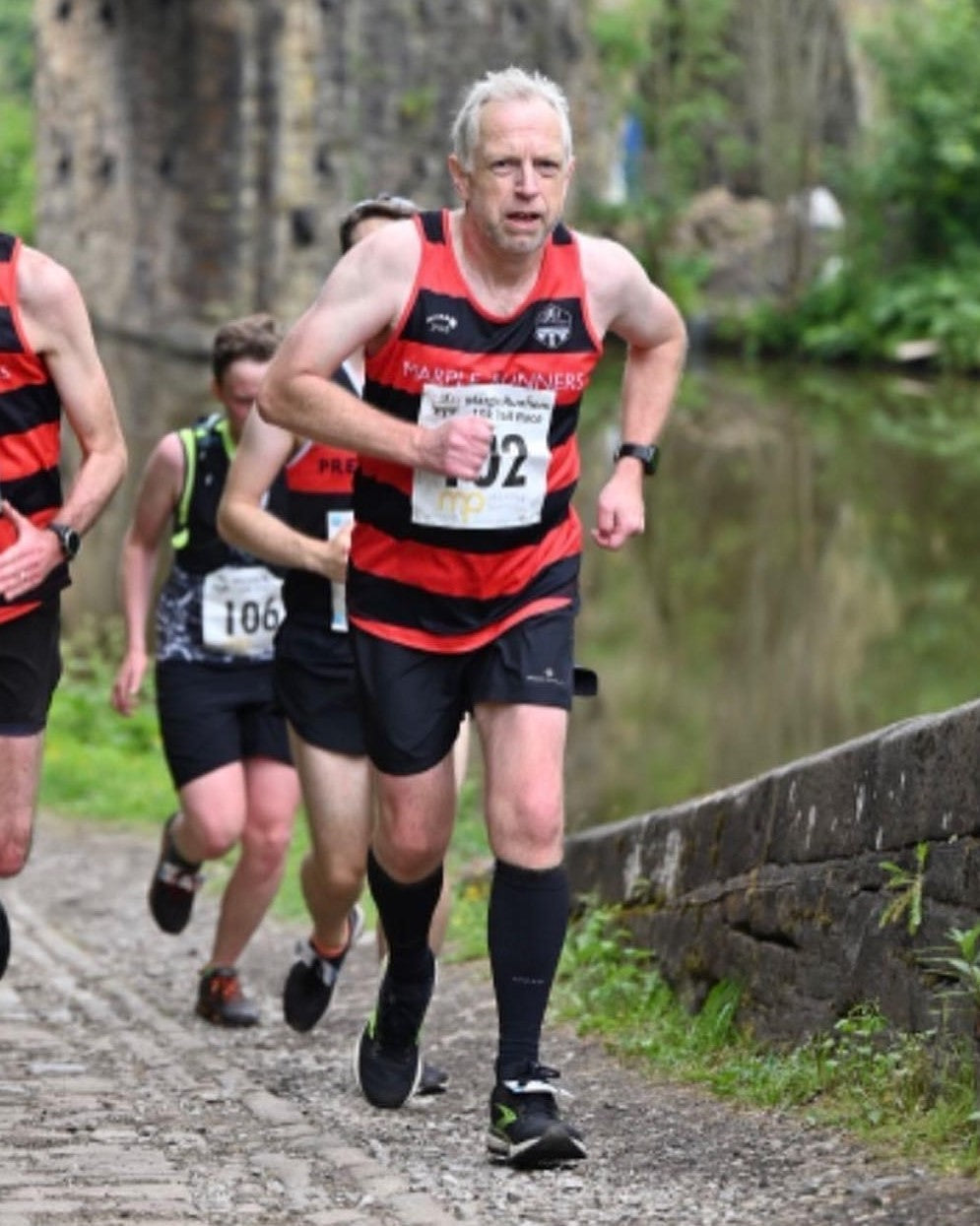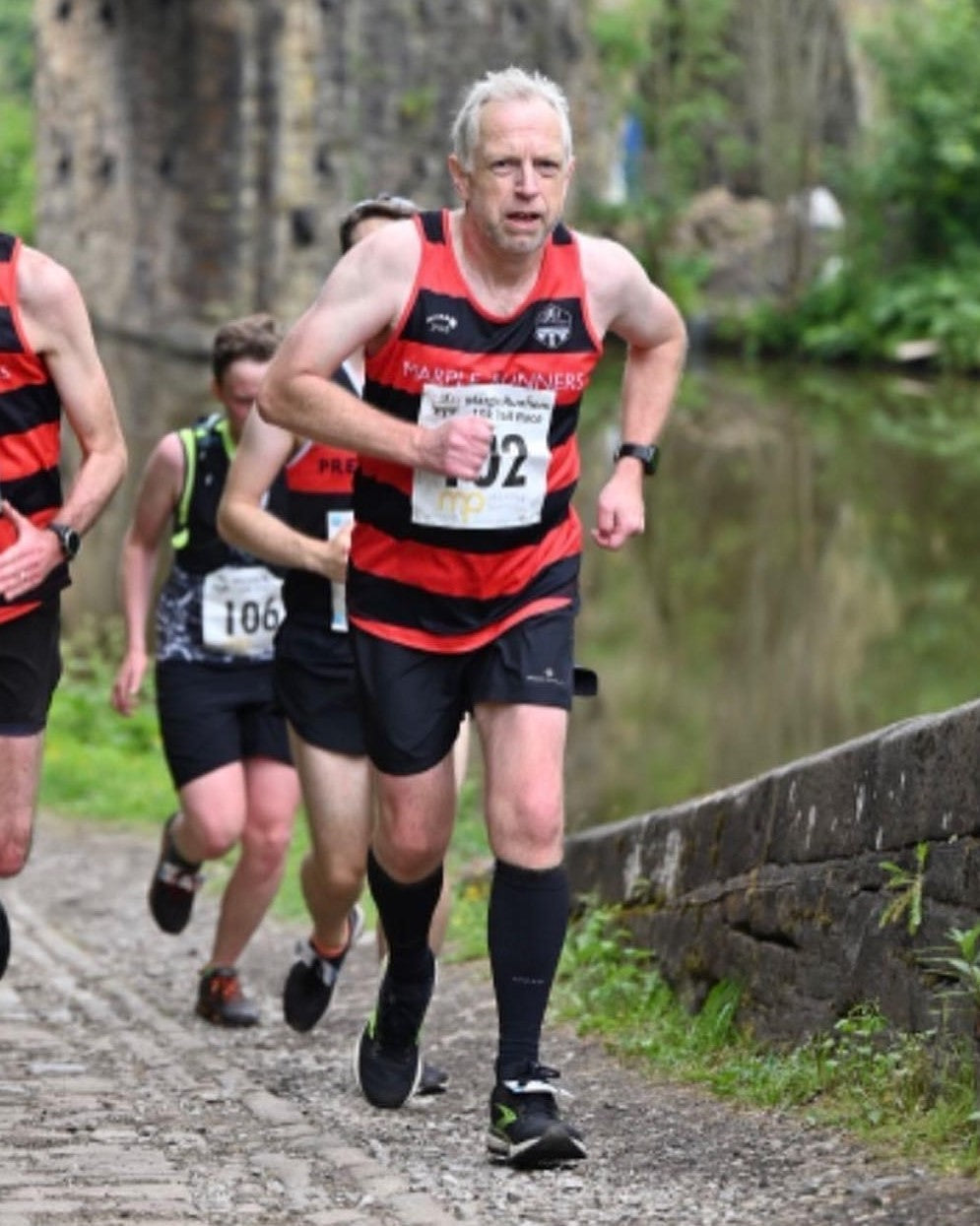 Andy Lord
Run Specialist
Andy started running in 2012 (after a 25 year break!), a running friend coaxed him to participate in a local parkrun. The rest as they say is history, having thought his running days were over, Andy shed nearly 5 stone over the next year or so and brought his time down significantly. During the past 8 years he has notched up over 300 parkruns at many different venues around the UK.
In the early 1980's Andy was one of the founder members of Chorley AC and the experience of this led him setting up Marple Runners in 2016 and is now the Honorary President of the club.
During the 80's he worked for Ron Hill Sports for 8 years, working in many aspects of the business. It was during this time he completed his first marathon, Athens in 1985 (which was Ron Hill's 100th Marathon) but it was another 30 years before he did his second in Manchester!
Andy regularly competes over distances from 5k to half marathon and has also unexpectedly found a new love in running cross country. He recently improved his PB to 49:14 for his favourite distance, 10k, in one of virtual 10k challenges.
His love of running, wealth of life experience and an enthusiasm for people to get involved in the sport, make Andy a valuable part of the team here at Run North West.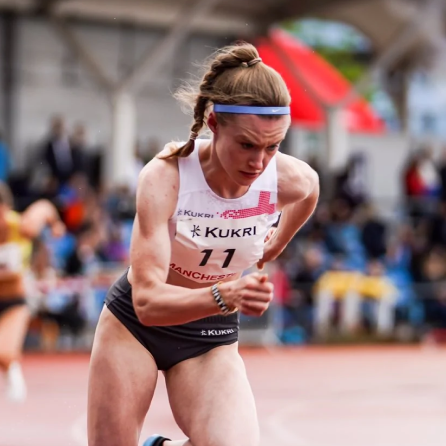 Natasha Harrison
Run Specialist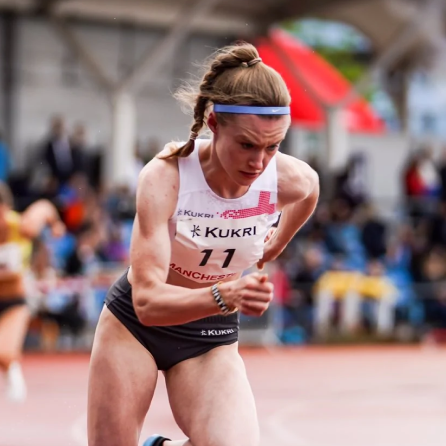 Natasha Harrison
Run Specialist
Natasha has been running since the age of 11, after being encouraged to join her local club, Stockport Harriers, by her Primary School teacher. Since then she has competed in multiple Junior teams for Great Britain over 400m, with her greatest achievement, claiming European Junior Gold in 2019 as part of the 4x400m.
Natasha recently graduated with a Psychology degree from Loughborough University. During her time as an Athletics Scholar she gained six British Universities titles for Loughborough and progressed her PB from 53.67 to 52.61. She is now hoping to continue her junior success in the senior ranks.
Having completed her degree Natasha now joins the retail team on a more frequent basis, having previously worked holidays and events at Run North West since 2019. Her favourite part of the role is hearing each customers unique running story and helping to ensure they have the correct support to achieve their goals.
PB: 400m- 52.61
Louisa Whittingham
Run Specialist
Louisa Whittingham
Run Specialist
Louisa has been running since the age of 11, starting out running park runs with her family. Mostly influenced by her Grandad, dad and mum who were all competitive runners. She has been a keen and competitive runner ever since. Running with Macclesfield harriers as a junior she enjoyed racing the local cross-country leagues, track and road races. 
She then went on to complete degrees in Sport and Exercise Science at The University of Birmingham where she also gained an England vest in the 10k. Then in the US on a running scholarship for 2 years doing a Masters in Sports Management at George Mason University.
Most recently, Louisa continued in the States for a year after uni working in the run specialty industry in Washington DC. She has consistently worked holidays with us but now comes to us full-time to continue to flourish in a run speciality environment with lots of experience and knowledge. 
PBs: 3K: 9:57, 5K: 17:16, 10K: 35:29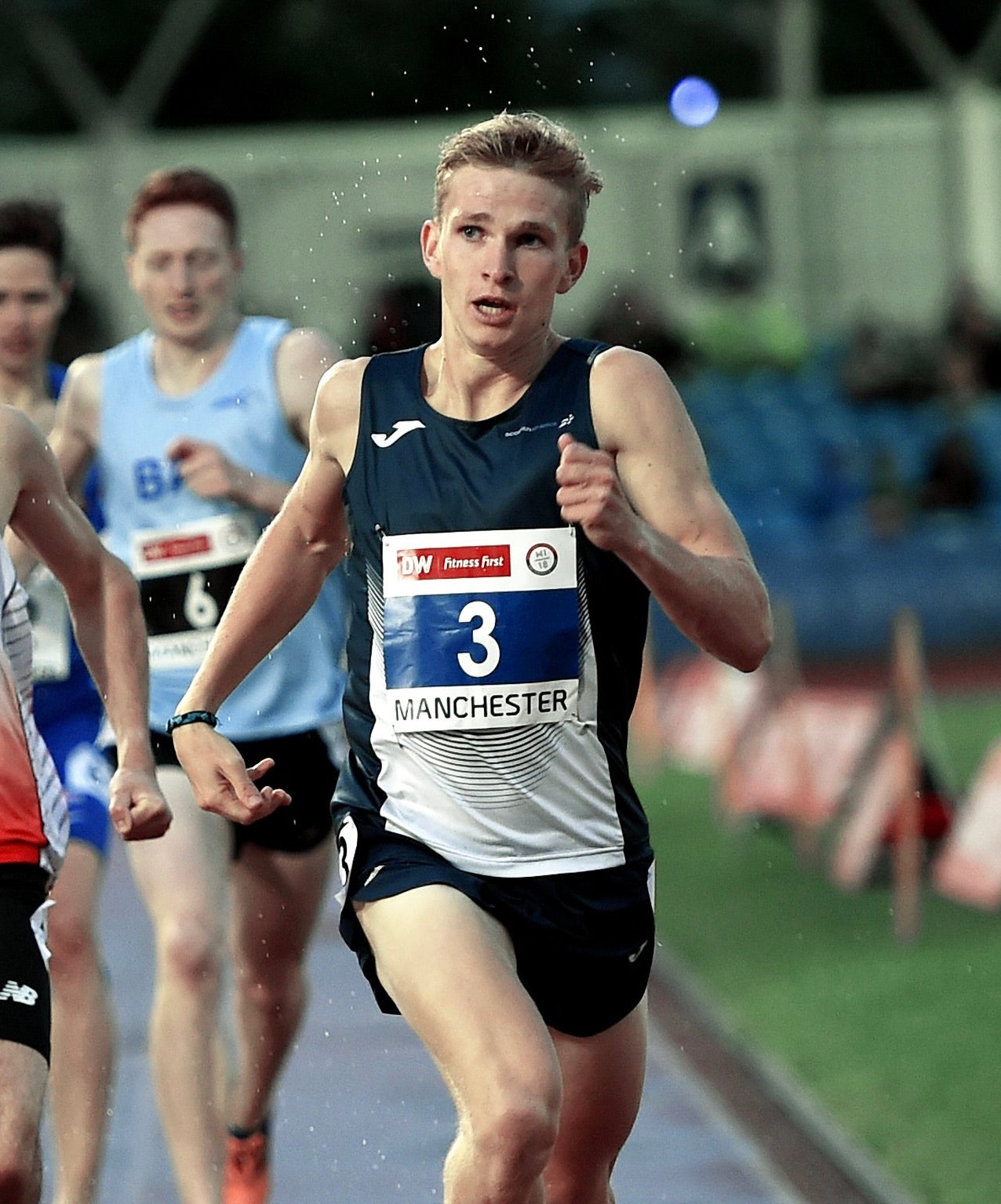 Jamie Williamson
Run Specialist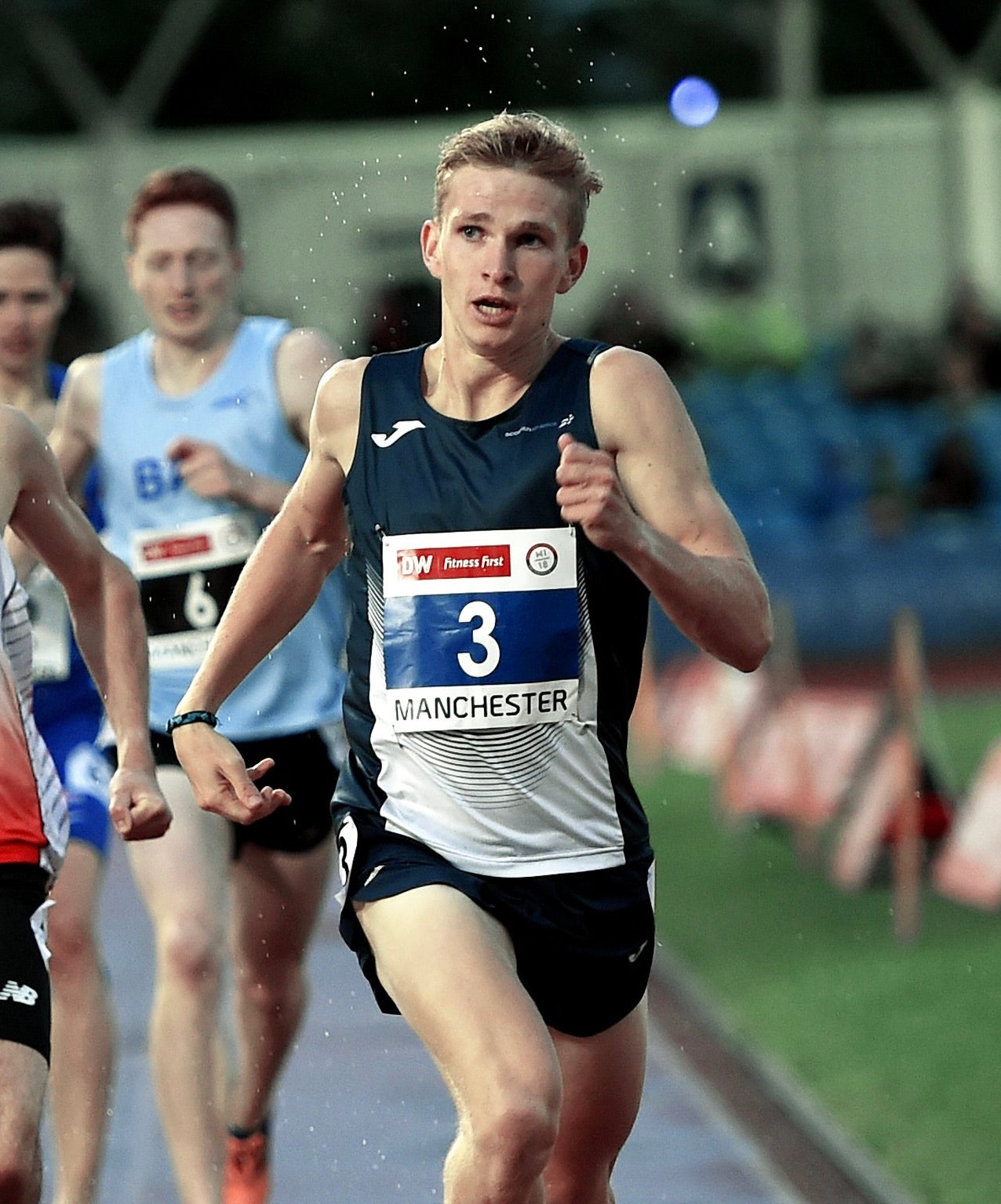 Jamie Williamson
Run Specialist
Jamie is a former Great Britain international athlete specialising over middle distances on the track but also ran road and cross country. He joined Run North West in 2023 and works on both the Retail and Events sides of the business.
Jamie and his family moved to the home of Adidas and Puma in Herzogenaurach, Germany when he was 3. Here he started his
running journey before moving back to Britain when he was 18. He completed a Sport Management undergraduate degree at Loughborough University while his running progressed with international vests, national titles, and PBs from 200m to 10km.
With the potential to achieve something through running, Jamie took a year out to run full-time however injury frustrations led to him to returning to Loughborough to complete a Marketing postgraduate degree. Jamie continued trying to compete at a high level but after years of continuous injury, decided to take a step back and focus on his career. He moved back to Germany and worked in sports retail providing him his first insights into the industry before returning to England in 2023 to join Run North West.
Jamie still runs but at a more social level now. While he wasn't able to achieve everything he wanted to as a competitive, international-level athlete, he still has a passion for running. A qualified coach, he has helped children develop a love for athletics and led older athletes towards athletic goals. At work, Jamie uses his running knowledge and experience to help guide the retail side of the business, organise events, and advise customers in finding the most suitable shoes and apparel.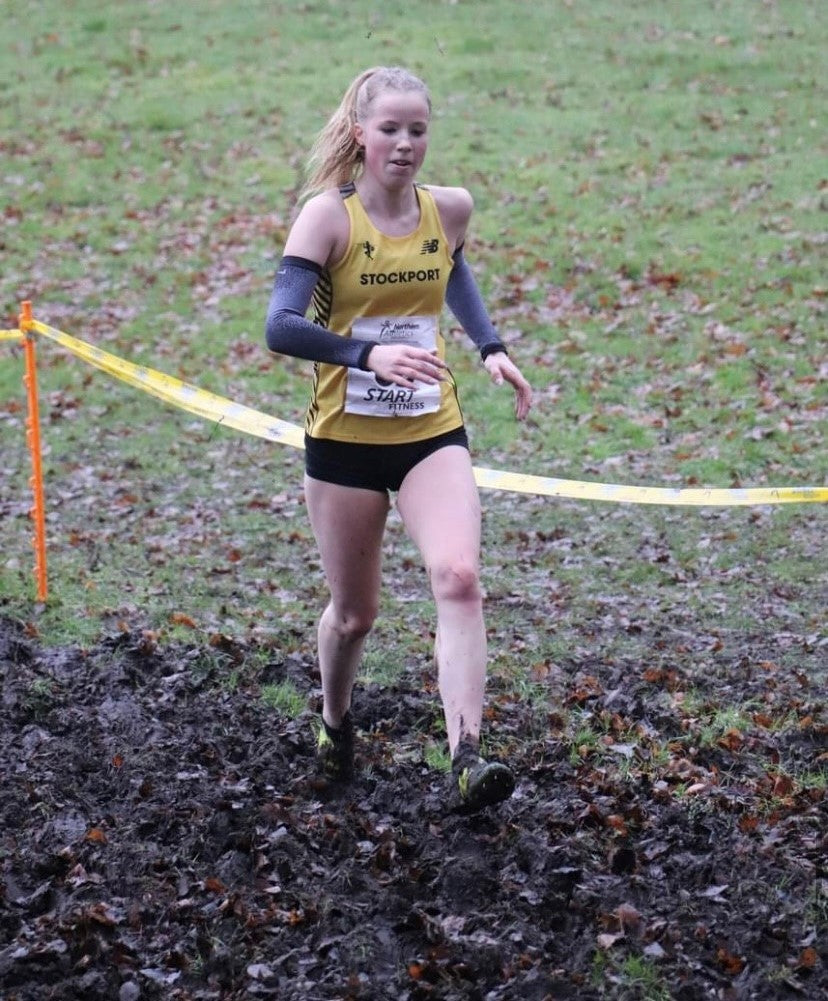 Freya Murdoch
Run Specialist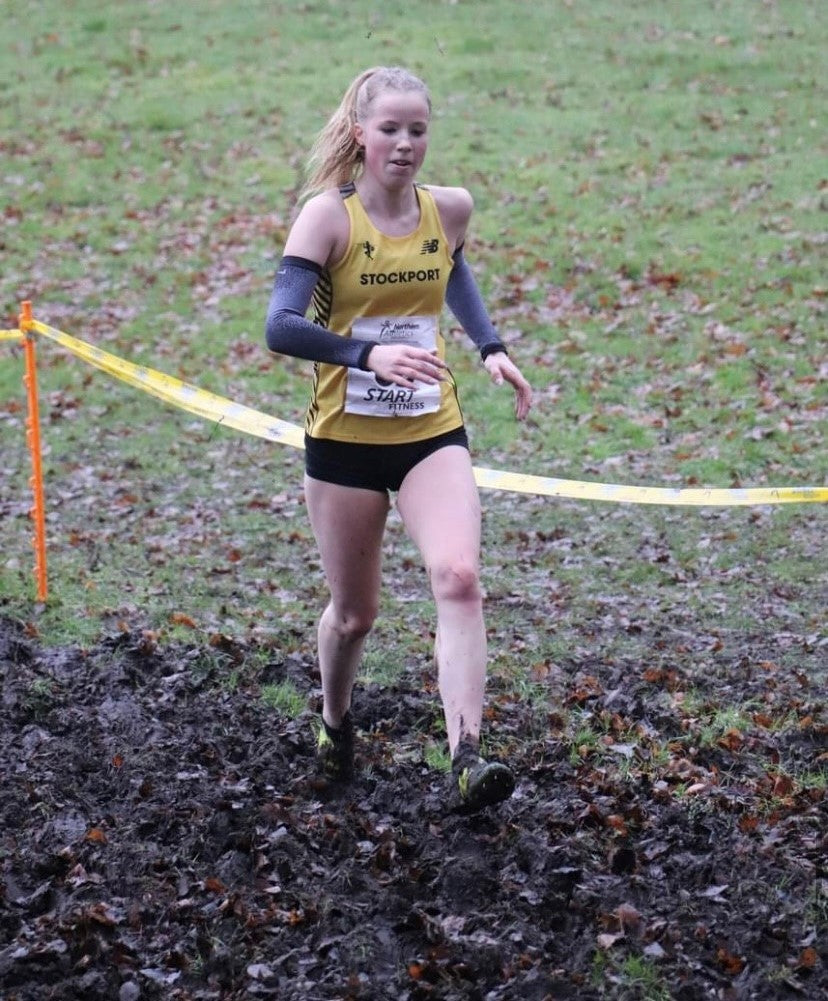 Freya Murdoch
Run Specialist
Freya has been sporty from a very young age. She began running at Junior Parkrun, quickly finding her competitive streak and moving onto the full Parkrun with her parents. Little did they know this was the start of a journey with her mum soon becoming too slow and her father being put on the job - for a while at least.

Upon joining Stockport Harriers, Freya expanded her interest in running and now competes over track, road and cross country events at local, regional and national levels. Her best achievement to date was National 1500m Champion in 2021 in both England and Scotland. Endurance events are her main focus (1500m through to 5K), she hope to move up the distances in time.  
Freya has worked with us at the weekends and is a key member of the team at events. She starts her A-levels this year, she will be working in the shop and at events whenever she can between college, training and races!
PB's: 800m: 2:14, 1500m: 4:32, 3000m: 9:54, 5km: 16:32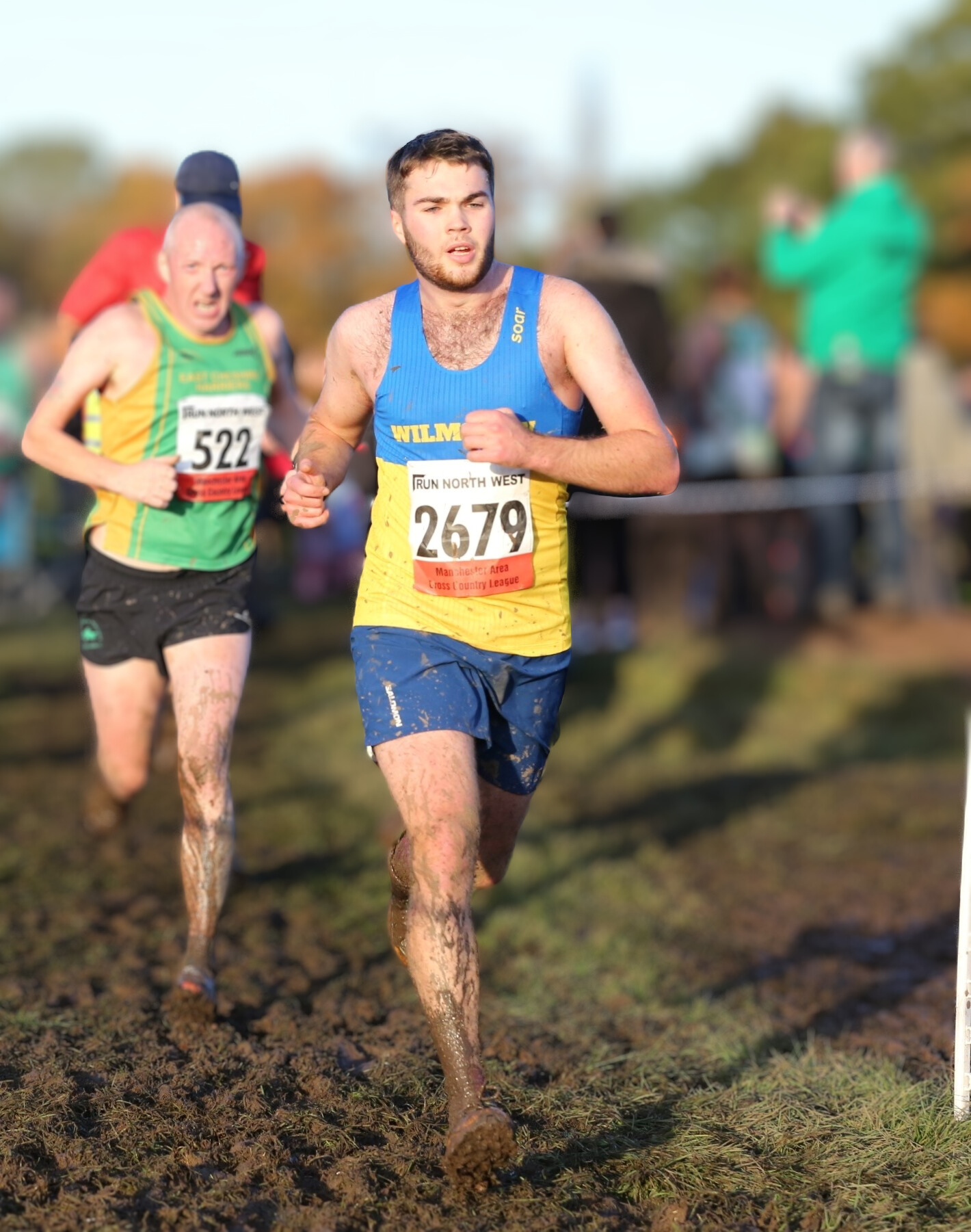 Nicholas Reynolds
Run Specialist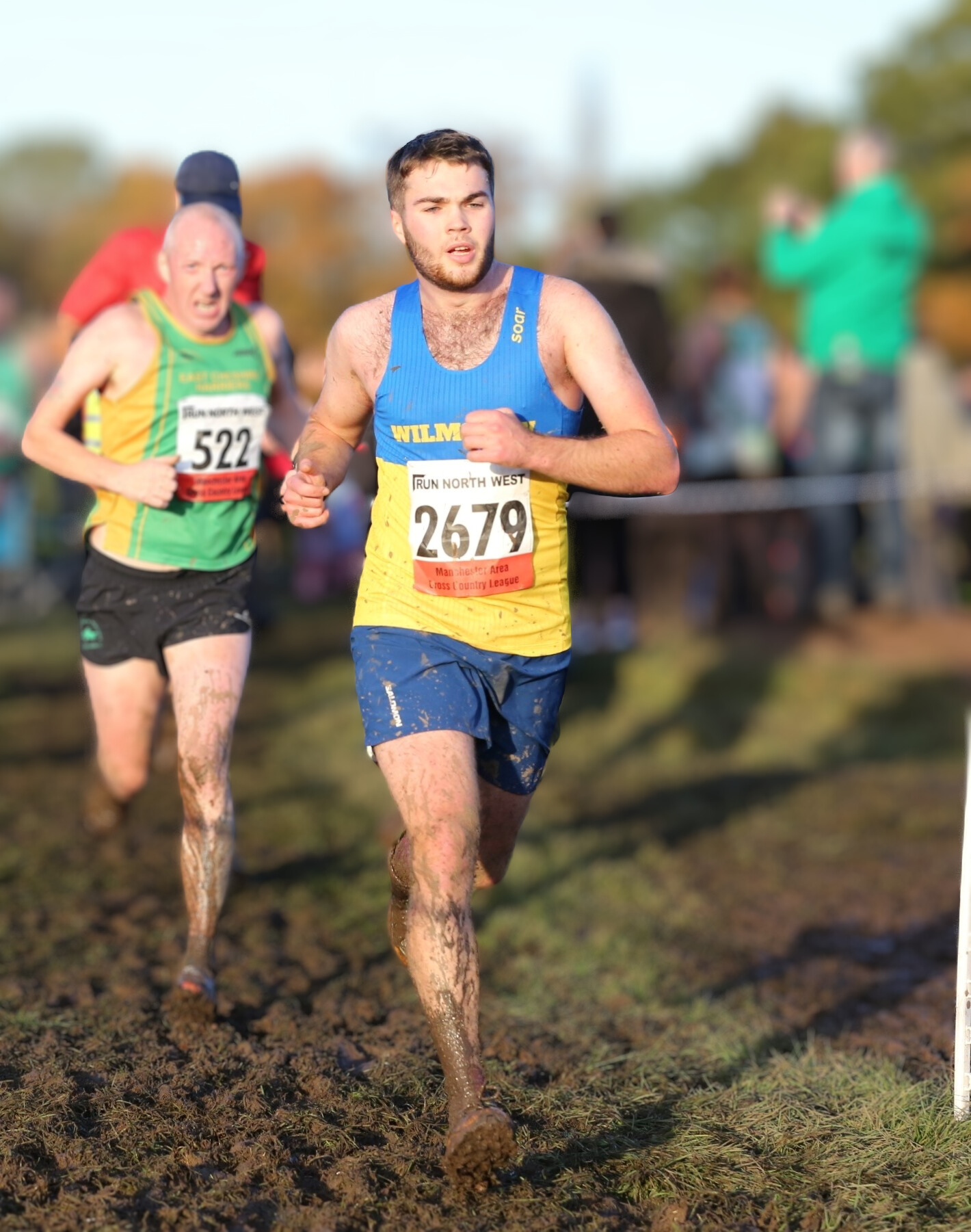 Nicholas Reynolds
Run Specialist
Cameron Murdoch
Run Specialist
Cameron Murdoch
Run Specialist
Cameron has always been a keen runner. Initially running Parkrun's with his family and then becoming a member of Stockport Harriers and running at a competitive level through his youth.
He competed in both cross-country and track but preferred road running where his favourite event was 5KM. Since then, other sports have taken priority and he is now running recreationally.
Cameron joined the Run North West Team in Spring 2021 and primarily focuses on retail and web development.
He is currently completing a Masters in Physics at the University of Birmingham and works in store during the holidays and at events throughout the year. His favourite part of the role is guiding customers on their personalised journey of finding the trainer suited to them.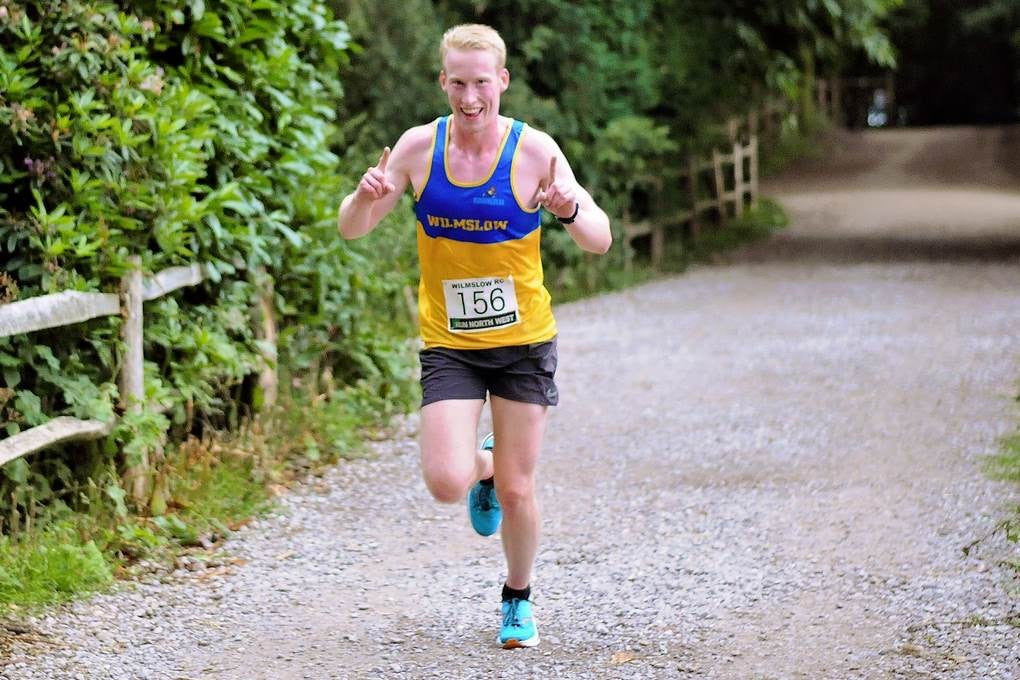 Sam Bailey
Run Specialist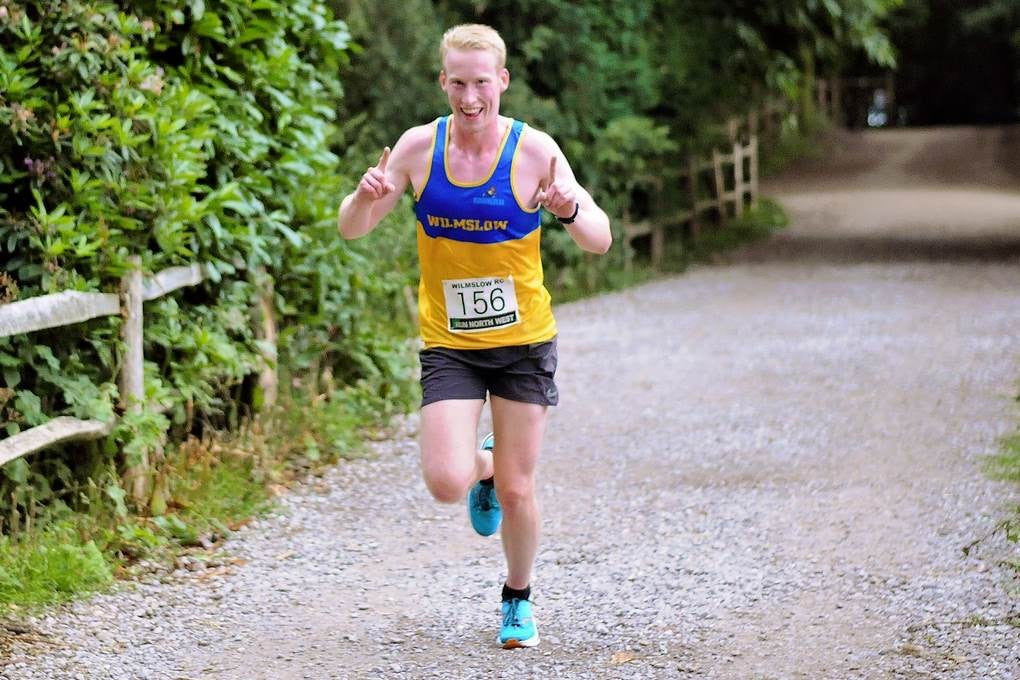 Sam Bailey
Run Specialist
Sam began his sporting life playing rugby from a young age at Wilmslow Rugby Club. He then started to run at primary school
cross country races and was introduced to Bramhall Parkrun by his Mum.
Sam lived abroad in Shanghai for 3 years, where he continued to play rugby and started swimming. Upon returning to the UK, Sam rediscovered his love for running at Wilmslow Parkrun, which led to him joining Wilmslow Running Club in 2018 where he remains a member to this day.
His preferred racing distances are the 5k and 10k, with the Wilmslow Festive 10k being one of his favourite RNW races.
When not working at Run North West, Sam is studying for a degree in medicine at the University of Oxford. He still makes it back for our race weekends, sometimes racing and pacing himself which he thoroughly enjoys.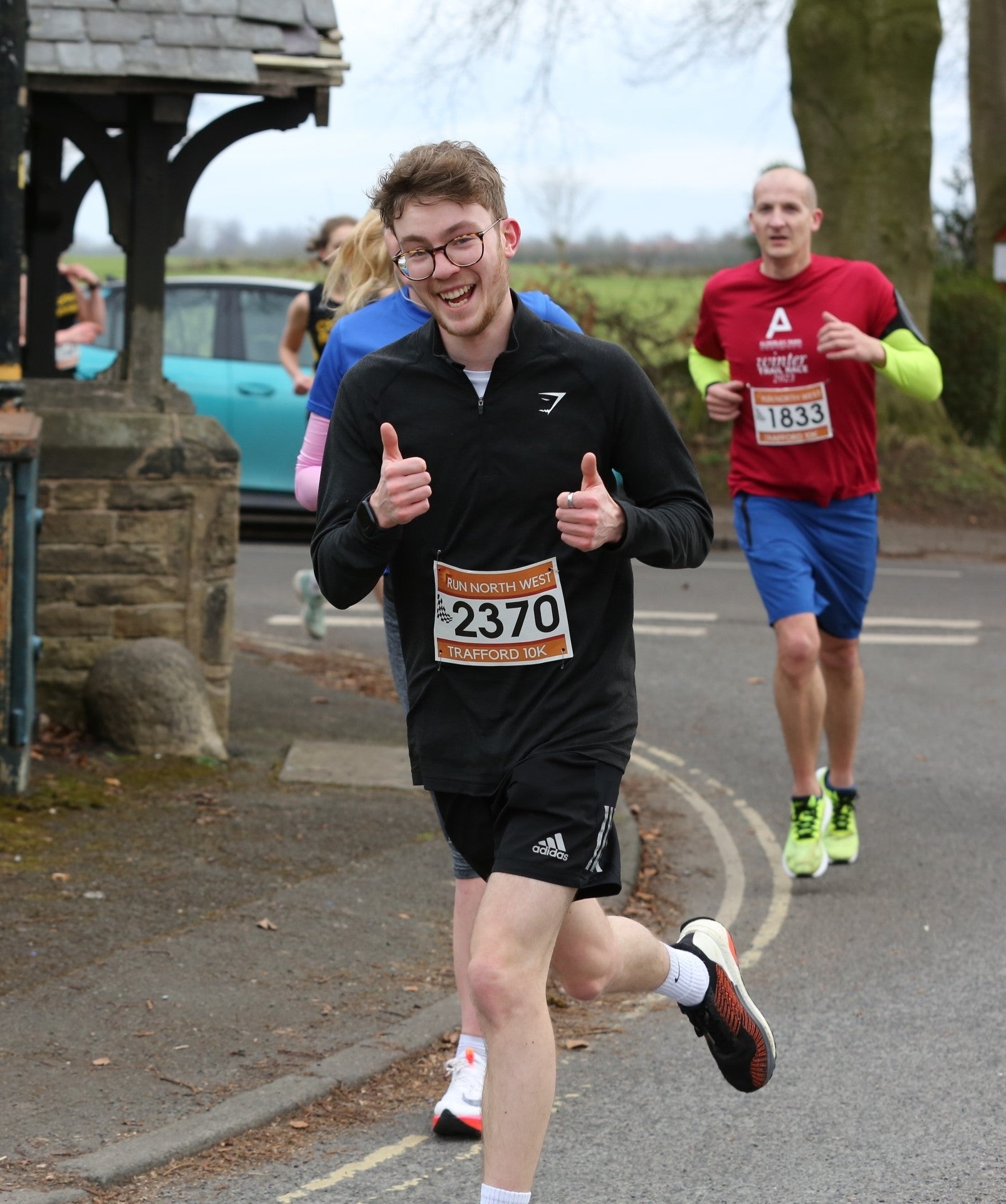 Thomas Davison
Run Specialist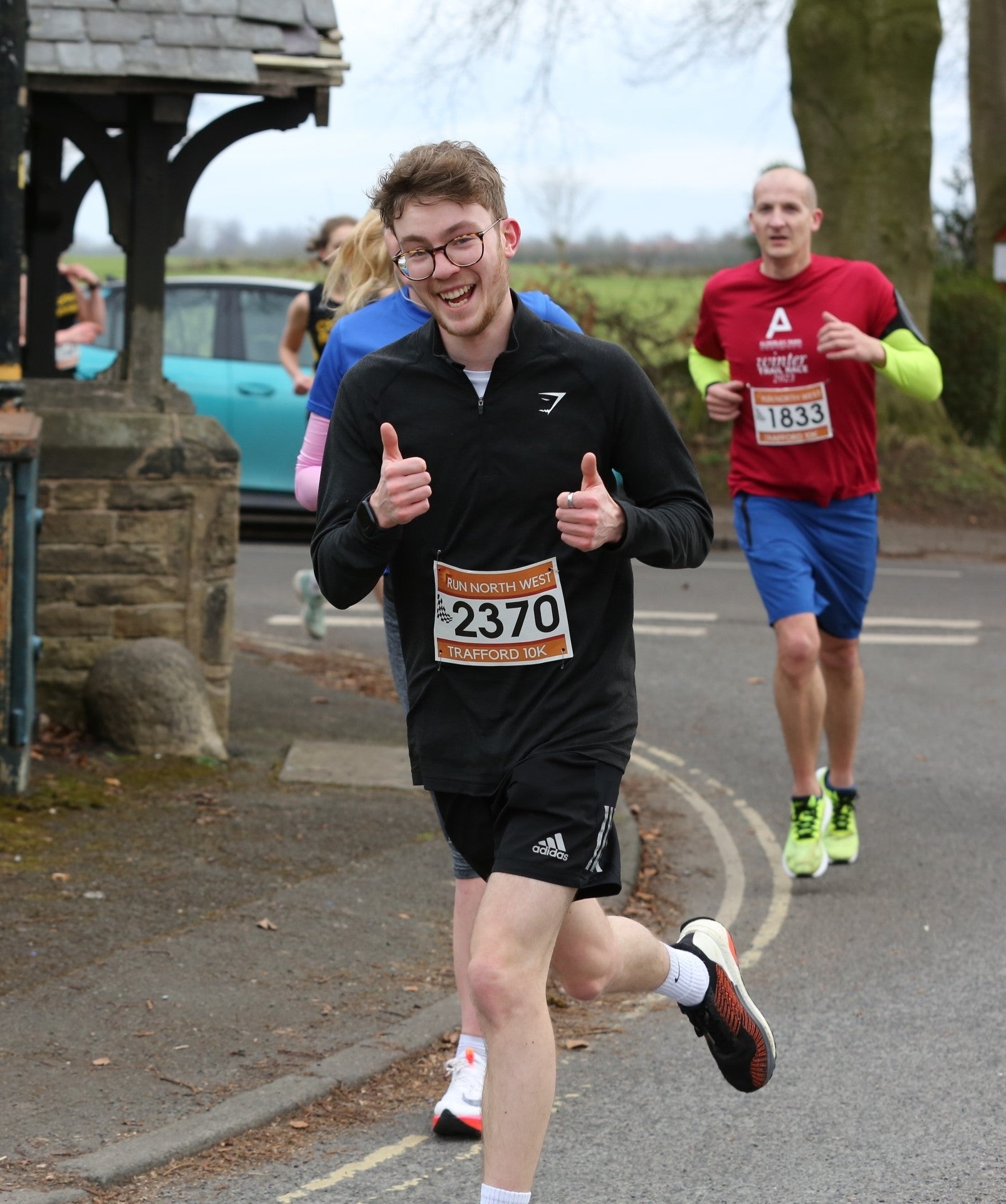 Thomas Davison
Run Specialist
Thomas has always been sporty and ran from a young age. Saturday mornings throughout school consisted of parkrun, followed by his cycle club and then Taekwondo.

Although running took a back step over A-levels he has rediscovered his love of being active and running again whilst being at University. The Run North West Trafford 10k was Thomas' first race in Manchester and his time of 48:06 has now become a target to beat. Having been coerced by his housemate to join for a run, Thomas is now a run leader at Run Wild MCR, the University of Manchester's running club, and can be found helping out with the pace and distance led sessions.

Thomas' goals for himself are to complete the Great North Run next year in under 2 hours and compete in a Triathlon given his consistent love for cycling and running.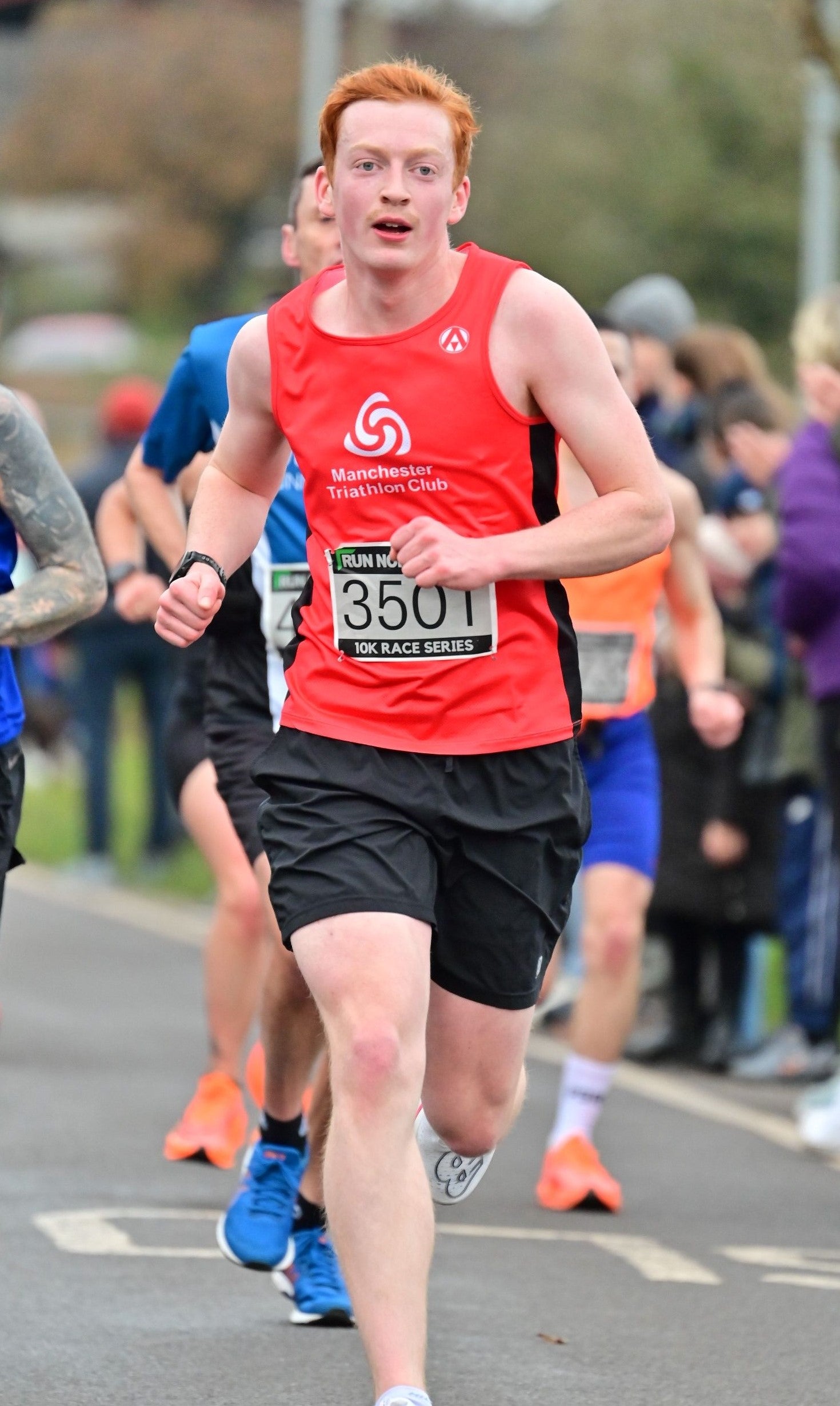 Ollie Frary
Run Specialist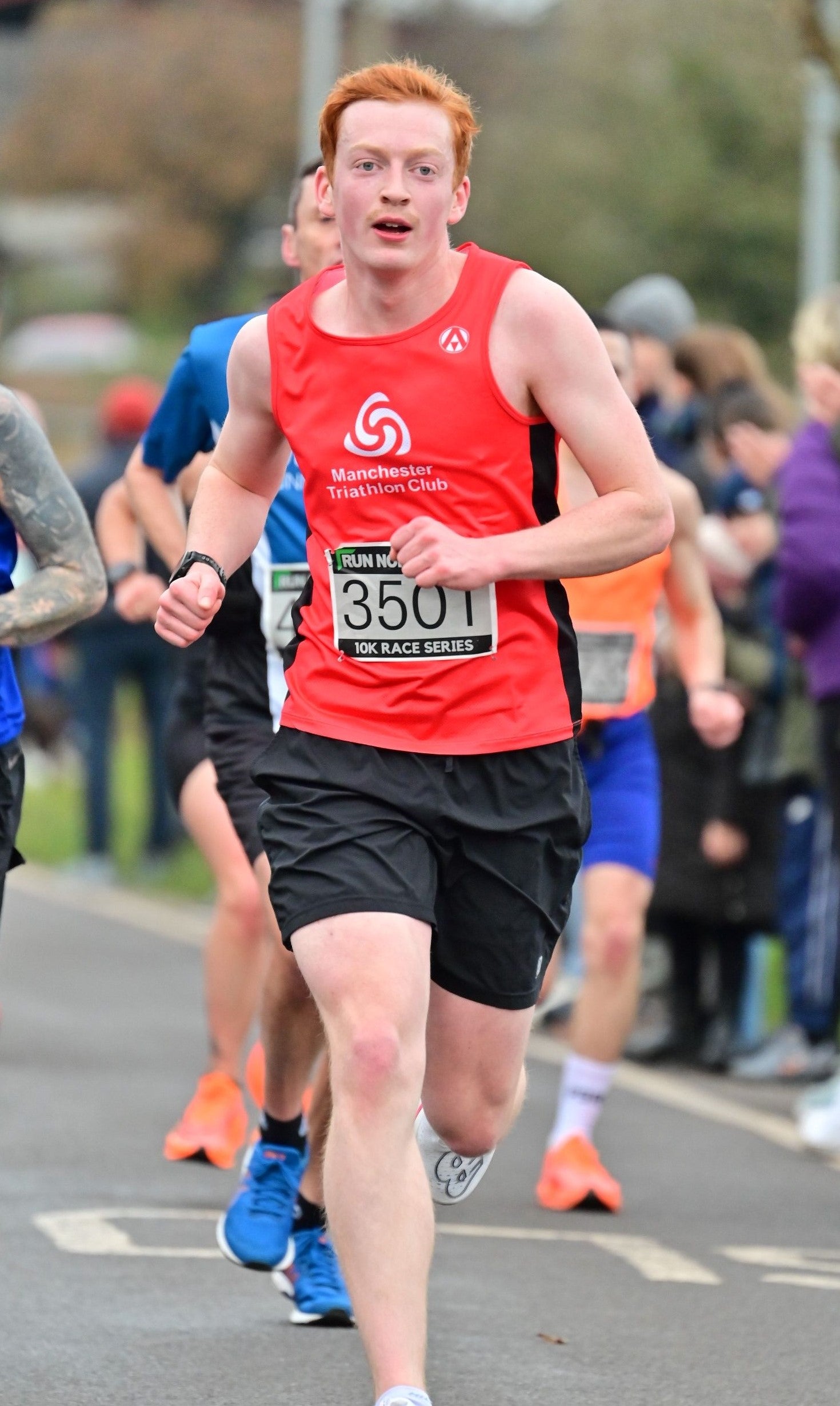 Ollie Frary
Run Specialist